Търсене на транспорт и цени на лимузини
Warning
: simplexml_load_file(https://www.triptender.net/calcPrice.php?zip1=33406&zip2=32801&trip_type=3&company_id=115&trip_num=1&pax_num=1): failed to open stream: HTTP request failed! HTTP/1.1 404 Not Found in
/var/www/clients/client2/web7/web/index.php
on line
184
Warning
: simplexml_load_file(): I/O warning : failed to load external entity "https://www.triptender.net/calcPrice.php?zip1=33406&zip2=32801&trip_type=3&company_id=115&trip_num=1&pax_num=1" in
/var/www/clients/client2/web7/web/index.php
on line
184
Notice
: Trying to get property of non-object in
/var/www/clients/client2/web7/web/index.php
on line
185
Warning
: simplexml_load_file(https://www.triptender.net/calcPrice.php?zip1=33406&zip2=32830&trip_type=3&company_id=115&trip_num=1&pax_num=1): failed to open stream: HTTP request failed! HTTP/1.1 404 Not Found in
/var/www/clients/client2/web7/web/index.php
on line
187
Warning
: simplexml_load_file(): I/O warning : failed to load external entity "https://www.triptender.net/calcPrice.php?zip1=33406&zip2=32830&trip_type=3&company_id=115&trip_num=1&pax_num=1" in
/var/www/clients/client2/web7/web/index.php
on line
187
Notice
: Trying to get property of non-object in
/var/www/clients/client2/web7/web/index.php
on line
188
Warning
: simplexml_load_file(https://www.triptender.net/calcPrice.php?zip1=33406&zip2=33602&trip_type=3&company_id=115&trip_num=1&pax_num=1): failed to open stream: HTTP request failed! HTTP/1.1 404 Not Found in
/var/www/clients/client2/web7/web/index.php
on line
190
Warning
: simplexml_load_file(): I/O warning : failed to load external entity "https://www.triptender.net/calcPrice.php?zip1=33406&zip2=33602&trip_type=3&company_id=115&trip_num=1&pax_num=1" in
/var/www/clients/client2/web7/web/index.php
on line
190
Notice
: Trying to get property of non-object in
/var/www/clients/client2/web7/web/index.php
on line
191
Warning
: simplexml_load_file(https://www.triptender.net/calcPrice.php?zip1=33406&zip2=33301&trip_type=3&company_id=115&trip_num=1&pax_num=1): failed to open stream: HTTP request failed! HTTP/1.1 404 Not Found in
/var/www/clients/client2/web7/web/index.php
on line
193
Warning
: simplexml_load_file(): I/O warning : failed to load external entity "https://www.triptender.net/calcPrice.php?zip1=33406&zip2=33301&trip_type=3&company_id=115&trip_num=1&pax_num=1" in
/var/www/clients/client2/web7/web/index.php
on line
193
Notice
: Trying to get property of non-object in
/var/www/clients/client2/web7/web/index.php
on line
194
Warning
: simplexml_load_file(https://www.triptender.net/calcPrice.php?zip1=33406&zip2=33139&trip_type=3&company_id=115&trip_num=1&pax_num=1): failed to open stream: HTTP request failed! HTTP/1.1 404 Not Found in
/var/www/clients/client2/web7/web/index.php
on line
196
Warning
: simplexml_load_file(): I/O warning : failed to load external entity "https://www.triptender.net/calcPrice.php?zip1=33406&zip2=33139&trip_type=3&company_id=115&trip_num=1&pax_num=1" in
/var/www/clients/client2/web7/web/index.php
on line
196
Notice
: Trying to get property of non-object in
/var/www/clients/client2/web7/web/index.php
on line
197
Warning
: simplexml_load_file(https://www.triptender.net/calcPrice.php?zip1=33406&zip2=33901&trip_type=3&company_id=115&trip_num=1&pax_num=1): failed to open stream: HTTP request failed! HTTP/1.1 404 Not Found in
/var/www/clients/client2/web7/web/index.php
on line
199
Warning
: simplexml_load_file(): I/O warning : failed to load external entity "https://www.triptender.net/calcPrice.php?zip1=33406&zip2=33901&trip_type=3&company_id=115&trip_num=1&pax_num=1" in
/var/www/clients/client2/web7/web/index.php
on line
199
Notice
: Trying to get property of non-object in
/var/www/clients/client2/web7/web/index.php
on line
200
Warning
: simplexml_load_file(https://www.triptender.net/calcPrice.php?zip1=33406&zip2=32218&trip_type=3&company_id=115&trip_num=1&pax_num=1): failed to open stream: HTTP request failed! HTTP/1.1 404 Not Found in
/var/www/clients/client2/web7/web/index.php
on line
202
Warning
: simplexml_load_file(): I/O warning : failed to load external entity "https://www.triptender.net/calcPrice.php?zip1=33406&zip2=32218&trip_type=3&company_id=115&trip_num=1&pax_num=1" in
/var/www/clients/client2/web7/web/index.php
on line
202
Notice
: Trying to get property of non-object in
/var/www/clients/client2/web7/web/index.php
on line
203
Warning
: simplexml_load_file(https://www.triptender.net/calcPrice.php?zip1=33406&zip2=32920&trip_type=3&company_id=115&trip_num=1&pax_num=1): failed to open stream: HTTP request failed! HTTP/1.1 404 Not Found in
/var/www/clients/client2/web7/web/index.php
on line
205
Warning
: simplexml_load_file(): I/O warning : failed to load external entity "https://www.triptender.net/calcPrice.php?zip1=33406&zip2=32920&trip_type=3&company_id=115&trip_num=1&pax_num=1" in
/var/www/clients/client2/web7/web/index.php
on line
205
Notice
: Trying to get property of non-object in
/var/www/clients/client2/web7/web/index.php
on line
206
Текущи и предстоящи събития - Бока Ратон & Палм Бийч:
Not Found
No events found!

Всички предстоящи събития за: Бока Ратон & Палм Бийч

Бока Ратон & Палм Бийч Летищен транспорт - Луксозни, лимо и шофьорска услуга
Бока Ратон & Уест Палм Бийч ИнтерПлекс Дестинейшън Сървисис предлага качествен наземен транспорт за една от най-атрактивните ваканционни дестинации – The Palm Beaches . За транспорта Ви в района можете да избирате от различни градски коли, лимузини и луксозни джипове. Бока Уест Палм ИнтерПлекс Дестинейшън Сървисис работи на територията на окръг Палм Бийч – вторият по големина окръг във Флорида. Ние осигуряваме транспорт от
Международно летище Западен Палм Бийч (PBI)
and
Община Бора Ратон
до дестинации по Ваш избор. Независимо дали искате да разгледате характерният архитектурен стил Мицнер в Бока Ратон, или предпочитате областния център Уест Палм Бийч нашите професионални шофьори ще дадат най-доброто , за да направите изживяването ви приятно и запомнящо се . Ако не сте избрали къде да отседнете , проверете нашия списък с избрани хотели, които включват
,
, ,
,
,
и много други. Ние предлагаме и най-приятния начин да стигнете до всеки ресторант, атракция или голф игрище на Златния Бряг. Няма нищо по-добро , от това да започнете Вашия ден или нощ навън в луксозен автомобил. Ние сме събрали за вас най-популярните места и лесно можете да направите своя избор. От Mizner Park Boca Raton до Cityplace West Palm Beach към Делрей Бийч Atlantic Avenue – с нас можете да отидете навсякъде, и да пристигнете със стил.
Нека пътуването започне!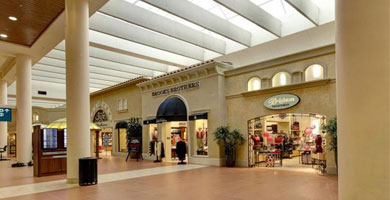 Бока Ратон & Палм Бийч

Окръг Палм Бийч е вторият по площ окръг в щата Флорида, след окръг Монро. Разположен в района на Маями и Южна Флорида, съвременните граници на Палм Бийч са установени през 1963 г. - от Атлантическия океан на запад към окръг Хендри и от село Текуеста на юг до Хилсбъро в границите на град Бока Ратон . Най-големият град и окръжен център в Уест Палм Бийч. Други големи градове са Бока Ратон , Бойнтън Бийч, Делрей Бийч, Уелингтън и Юпитер.

Палм Бийч има дългогодишна репутация като ваканционен дом за богатите и известните. Районът е спечелил името Златния Бряг не само заради красивите си плажове , но и може да накара всеки посетител да се почувства специален.


Международно летище Западен Палм Бийч (PBI)

Летището е основният вход към Палм Бийч. Печели трето място за най-добро летище в света и първо в Съединените Щати според читателите на списание Conde Nast Traveler. Повече от шест милиона души минават през летището всяка година. Бока Уест Палм ИнтерПлекс Дестинейшън Сървисис осигурява професионални летищни транспортни услуги с градски автомобил , луксозна лимузина , SUV или микробус. Няма значение дали пътувате само с вашето семейство или с голяма група приятели - просто отбележете броя на пътниците и нашата система автоматично ще ви покаже най-подходящият наличен автомобил. Шофьорът ще ви посрещне на летището , да помогне с багажа и ще ви откара до хотела за перфектен старт на престоя ви в района на Palm Beach.





Бока Ратон & Палм Бийч Транспорт видео:
West Palm Beach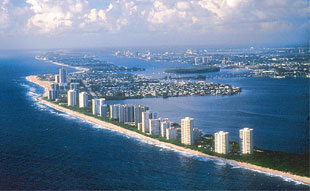 Morikami Museum and Japanese Gardens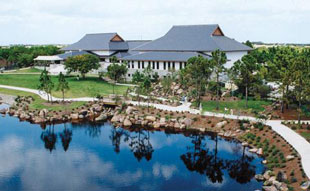 Последни новини от нашият блог
Title:
The historic Cloister building has just undergone a $30 million renovation
Boca Raton Resort & Club, the luxury resort, completed a $30 million makeover of its historic Cloister building just a month ago. The building has 318 luxury rooms and suites and many of them were part of the iconic Cloister Inn from the very beginning of its creation in 1925, fine examples of Spanish Colonial […]