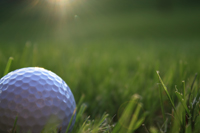 The Palm Beaches are known as Florida's Golf Capital for a reason. According to the U.S Golf Association 17 of the top 25 golf courses in South Florida are right here. With plenty of courses to choose from, find your favorite course from the list below and choose a vehicle for you and your clubs. As with every sort of entertainment, The Golden Coast offers places to play for every taste and Boca Raton Golf Club, Meadowood Golf and Tennis Club, American German Club of the Palm Beaches, Boca Country Club, are just a sample of what you can choose from.
Simply position your cursor over the relevant price-cell, follow the link, and proceed with confidence to book your trip online!
If you have any questions or need additional information, please feel free to contact us at
1-888-255-9209 or use
- All prices in

USD

.
- Prices are per vehicle.
- Prices do NOT include driver's gratuity (tip).
- Service Charge of 20% will be added for all limousines and specialty vehicles services.
- All rates subject to change without prior notice.
- For Cancellations and other questions please refer to "Terms & Conditions"