Search for Transportation and Limo Rates
Warning
: simplexml_load_file(https://www.triptender.net/calcPrice.php?zip1=33406&zip2=32801&trip_type=3&company_id=115&trip_num=1&pax_num=1): failed to open stream: HTTP request failed! HTTP/1.1 404 Not Found in
/var/www/clients/client2/web7/web/index.php
on line
184
Warning
: simplexml_load_file(): I/O warning : failed to load external entity "https://www.triptender.net/calcPrice.php?zip1=33406&zip2=32801&trip_type=3&company_id=115&trip_num=1&pax_num=1" in
/var/www/clients/client2/web7/web/index.php
on line
184
Notice
: Trying to get property of non-object in
/var/www/clients/client2/web7/web/index.php
on line
185
Warning
: simplexml_load_file(https://www.triptender.net/calcPrice.php?zip1=33406&zip2=32830&trip_type=3&company_id=115&trip_num=1&pax_num=1): failed to open stream: HTTP request failed! HTTP/1.1 404 Not Found in
/var/www/clients/client2/web7/web/index.php
on line
187
Warning
: simplexml_load_file(): I/O warning : failed to load external entity "https://www.triptender.net/calcPrice.php?zip1=33406&zip2=32830&trip_type=3&company_id=115&trip_num=1&pax_num=1" in
/var/www/clients/client2/web7/web/index.php
on line
187
Notice
: Trying to get property of non-object in
/var/www/clients/client2/web7/web/index.php
on line
188
Warning
: simplexml_load_file(https://www.triptender.net/calcPrice.php?zip1=33406&zip2=33602&trip_type=3&company_id=115&trip_num=1&pax_num=1): failed to open stream: HTTP request failed! HTTP/1.1 404 Not Found in
/var/www/clients/client2/web7/web/index.php
on line
190
Warning
: simplexml_load_file(): I/O warning : failed to load external entity "https://www.triptender.net/calcPrice.php?zip1=33406&zip2=33602&trip_type=3&company_id=115&trip_num=1&pax_num=1" in
/var/www/clients/client2/web7/web/index.php
on line
190
Notice
: Trying to get property of non-object in
/var/www/clients/client2/web7/web/index.php
on line
191
Warning
: simplexml_load_file(https://www.triptender.net/calcPrice.php?zip1=33406&zip2=33301&trip_type=3&company_id=115&trip_num=1&pax_num=1): failed to open stream: HTTP request failed! HTTP/1.1 404 Not Found in
/var/www/clients/client2/web7/web/index.php
on line
193
Warning
: simplexml_load_file(): I/O warning : failed to load external entity "https://www.triptender.net/calcPrice.php?zip1=33406&zip2=33301&trip_type=3&company_id=115&trip_num=1&pax_num=1" in
/var/www/clients/client2/web7/web/index.php
on line
193
Notice
: Trying to get property of non-object in
/var/www/clients/client2/web7/web/index.php
on line
194
Warning
: simplexml_load_file(https://www.triptender.net/calcPrice.php?zip1=33406&zip2=33139&trip_type=3&company_id=115&trip_num=1&pax_num=1): failed to open stream: HTTP request failed! HTTP/1.1 404 Not Found in
/var/www/clients/client2/web7/web/index.php
on line
196
Warning
: simplexml_load_file(): I/O warning : failed to load external entity "https://www.triptender.net/calcPrice.php?zip1=33406&zip2=33139&trip_type=3&company_id=115&trip_num=1&pax_num=1" in
/var/www/clients/client2/web7/web/index.php
on line
196
Notice
: Trying to get property of non-object in
/var/www/clients/client2/web7/web/index.php
on line
197
Warning
: simplexml_load_file(https://www.triptender.net/calcPrice.php?zip1=33406&zip2=33901&trip_type=3&company_id=115&trip_num=1&pax_num=1): failed to open stream: HTTP request failed! HTTP/1.1 404 Not Found in
/var/www/clients/client2/web7/web/index.php
on line
199
Warning
: simplexml_load_file(): I/O warning : failed to load external entity "https://www.triptender.net/calcPrice.php?zip1=33406&zip2=33901&trip_type=3&company_id=115&trip_num=1&pax_num=1" in
/var/www/clients/client2/web7/web/index.php
on line
199
Notice
: Trying to get property of non-object in
/var/www/clients/client2/web7/web/index.php
on line
200
Warning
: simplexml_load_file(https://www.triptender.net/calcPrice.php?zip1=33406&zip2=32218&trip_type=3&company_id=115&trip_num=1&pax_num=1): failed to open stream: HTTP request failed! HTTP/1.1 404 Not Found in
/var/www/clients/client2/web7/web/index.php
on line
202
Warning
: simplexml_load_file(): I/O warning : failed to load external entity "https://www.triptender.net/calcPrice.php?zip1=33406&zip2=32218&trip_type=3&company_id=115&trip_num=1&pax_num=1" in
/var/www/clients/client2/web7/web/index.php
on line
202
Notice
: Trying to get property of non-object in
/var/www/clients/client2/web7/web/index.php
on line
203
Warning
: simplexml_load_file(https://www.triptender.net/calcPrice.php?zip1=33406&zip2=32920&trip_type=3&company_id=115&trip_num=1&pax_num=1): failed to open stream: HTTP request failed! HTTP/1.1 404 Not Found in
/var/www/clients/client2/web7/web/index.php
on line
205
Warning
: simplexml_load_file(): I/O warning : failed to load external entity "https://www.triptender.net/calcPrice.php?zip1=33406&zip2=32920&trip_type=3&company_id=115&trip_num=1&pax_num=1" in
/var/www/clients/client2/web7/web/index.php
on line
205
Notice
: Trying to get property of non-object in
/var/www/clients/client2/web7/web/index.php
on line
206
Current and Upcoming Events - Palm Beach:
Not Found
No events found!

View all upcoming events for Palm Beach

Palm Beach Airport Transportation - Luxury , Limo and Chauffeur Transportation Service
Boca Raton & West Palm Beach InterPlex Destination Services offers quality ground transportation for one of the most attractive vacation destinations – The Palm Beaches. For your transportation in the area you can choose from a variety of town cars, limousines and luxury SUVs. Boca West Palm InterPlex Destination Services covers the Palm Beach County – the second largest county in Florida. We provide transportation from
West Palm Beach Intl Airport (PBI)
and
Boca Raton City Hall
to any destination you choose. Whether you want to explore the great Mizner Architecture style of Boca Raton, or prefer the county center West Palm Beach our professional chauffeurs will give their best to make your experience pleasant and memorable. If you haven't made up your mind on where to stay yet, check our list of selected hotels which include
Marriott Palm Beach Gardens
,
Holiday Inn - Highland Beach
, Boca Raton Plaza Hotel and Suites,
Ruth's Chris Steakhouse
,
Palm Harbor Marina
,
Atlantis Golf Course
and many others. We also offer you the most enjoyable way to go to any restaurant, attraction or golf course on the Colden Cost. There is nothing better than starting your day or night out with a nice ride in a luxury car. We have gathered for you the most popular places and you can easily make your choice. From Boca Raton`s Mizner Park to West Palm Beach`s CityPlace to Delray Beach`s Atlantic Avenue – we can take you anywhere, and will take you there in style.
Let the Journey Begin!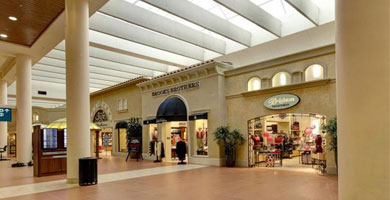 Palm Beach

Palm Beach County is the second largest county in the state of Florida in total area, behind Monroe County. It also ranks second in land area, with the county being slightly smaller than Collier County. Situated in the Miami metropolitan area and South Florida, Palm Beach County's modern-day boundaries were established in 1963 – from the Atlantic Ocean westward to Hendry County and from the village of Tequesta southward to the Hillsboro Canal at the city limits of Boca Raton. The largest city and county seat is West Palm Beach. Other large cities include Boca Raton, Boynton Beach, Delray Beach, Wellington, and Jupiter.

The Palm Beach area has a longstanding reputation as the vacation home for the rich and famous. It has earned the name The Golden Coast not only because of its beautiful beaches, but because it has a way to make every visitor feel special.


West Palm Beach Intl Airport (PBI)

The airport is the major gateway to Palm Beach County. It was voted the third best airport in the world and firs in the United States by the readers of Conde Nast Traveler magazine. More than six million people pass through the airport every year. Boca West Palm InterPlex Destination Services provides professional airport transportation service by town car, luxury limo, SUV or Minibuses. It does not matter if you are travelling with just your family or with a large group of friends – just point the number of the travelers and our system will automatically show you the best vehicle available. A well tailored chauffer will meet you at the airport, help with your luggage and take you to your hotel for the perfect start of your stay in the Palm Beach area





Palm Beach Transportation Video:
West Palm Beach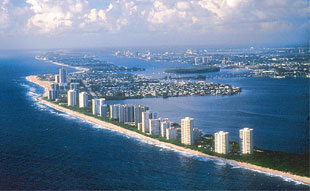 Morikami Museum and Japanese Gardens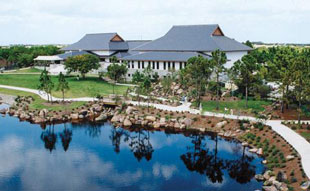 Latest news from our blog
Title:
The historic Cloister building has just undergone a $30 million renovation
Boca Raton Resort & Club, the luxury resort, completed a $30 million makeover of its historic Cloister building just a month ago. The building has 318 luxury rooms and suites and many of them were part of the iconic Cloister Inn from the very beginning of its creation in 1925, fine examples of Spanish Colonial […]