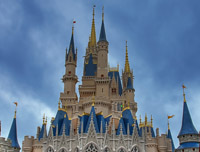 The Palm Beaches are a home to all kind of attraction and only one thing ties them together – visiting those using Boca West Palm InterPlex Destination Services. You want to educate yourself – there are museums of art, history, science and even trains – Boca Express Train Museum. There are also a lot of beautiful parks like Atlantic Dunes Park in Delray Beach or Carlin Park in Jupiter. Another great one is Mizner Park in Boca Raton - It`s a beautiful setting with great shops, a Museum, movies – all you need to relax and feel you're on vacation. If for you, vacation means shopping let your passion free at CityPlace West Palm Beach or find precious souvenirs on Antique Row. As well as other points of interests such as The Morikami Museum And Japanese Gardens, Sugar Sand Park, Clover Park, South County Regional Park, and Red Reef Park.
Simply position your cursor over the relevant price-cell, follow the link, and proceed with confidence to book your trip online!
If you have any questions or need additional information, please feel free to contact us at
1-888-255-9209 or use
- All prices in

USD

.
- Prices are per vehicle.
- Prices do NOT include driver's gratuity (tip).
- Service Charge of 20% will be added for all limousines and specialty vehicles services.
- All rates subject to change without prior notice.
- For Cancellations and other questions please refer to "Terms & Conditions"