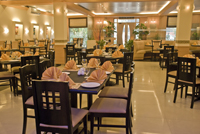 When it comes to dinning places The Golden Coast has a something to offer for every taste even the most refined ones. The downtown West Palm Beach area includes Clematis Street and CityPlace, a mecca for upscale shopping and dining, while the resort restaurants and cafes of the island of Palm Beach have catered to celebrities and royalty for decades. Having dinner at one of the unique Palm Beach lounges and restaurants is a experience that can only be bettered by the perfect ride to the restaurant. Having one of our luxury vehicles for the night and one of our chauffeurs to open the door for you can truly make you feel like a celebrity. Look through the Boca West Palm InterPlex Destination Services website to choose a restaurant fitting your taste such as V and S Italian Deli, Hard Rock Cafe, D'Best Sandwich Shop and Six Tables, and then proceed to reserving the most suitable vehicle for your night out.
Simply position your cursor over the relevant price-cell, follow the link, and proceed with confidence to book your trip online!
If you have any questions or need additional information, please feel free to contact us at
1-888-255-9209 or use
- All prices in

USD

.
- Prices are per vehicle.
- Prices do NOT include driver's gratuity (tip).
- Service Charge of 20% will be added for all limousines and specialty vehicles services.
- All rates subject to change without prior notice.
- For Cancellations and other questions please refer to "Terms & Conditions"